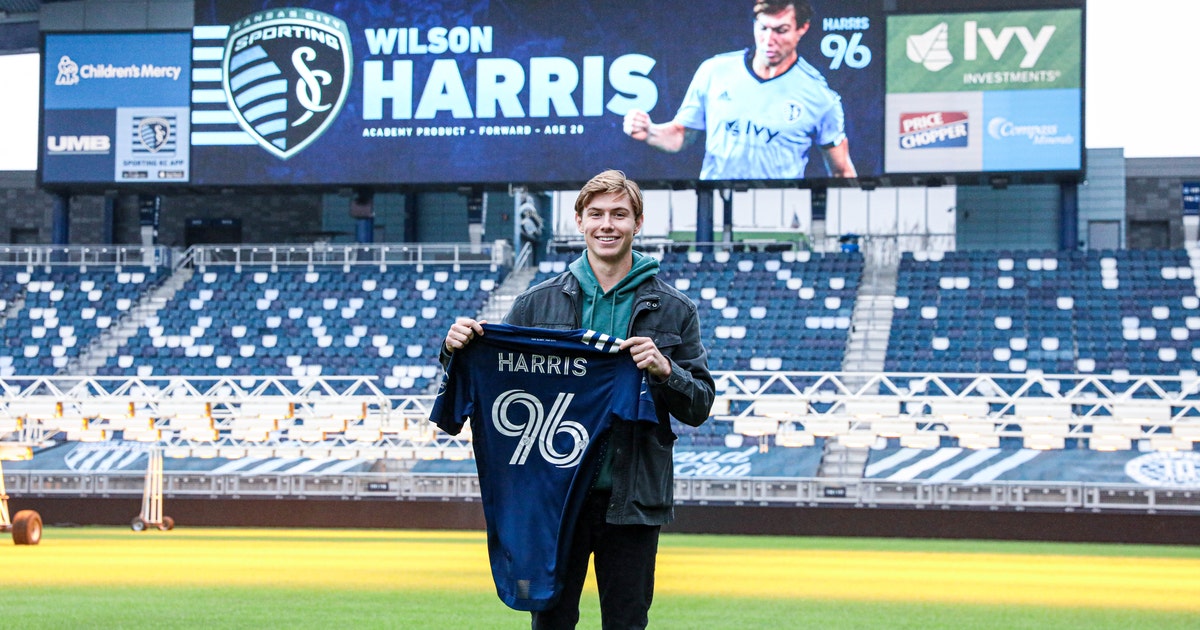 With the signing of Wilson Harris, Sporting Kansas City now has a baker's dozen of Homegrown Players to sign with the MLS club.
Harris, a 20-year-old striker, became Sporting's 13th Homegrown Player to emerge from the Sporting Kansas City Academy. He has signed an MLS contract through 2021 with options for 2022 and 2023 and will be available for selection Saturday against the Colorado Rapids.
Harris, a Los Angeles native, has scored 23 goals for Sporting Kansas City II since 2018, making him the youngest USL Championship player to eclipse 20 career goals.
Harris led Sporting Kansas City II with eight goals while playing every match in an abbreviated 16-game regular season in 2020. The year before he was the top-scoring teenager in American professional soccer, bagging 12 goals in 25 USL Championship appearances.
Internationally, Harris has represented the United States at the U-16, U-18 and U-20 levels.