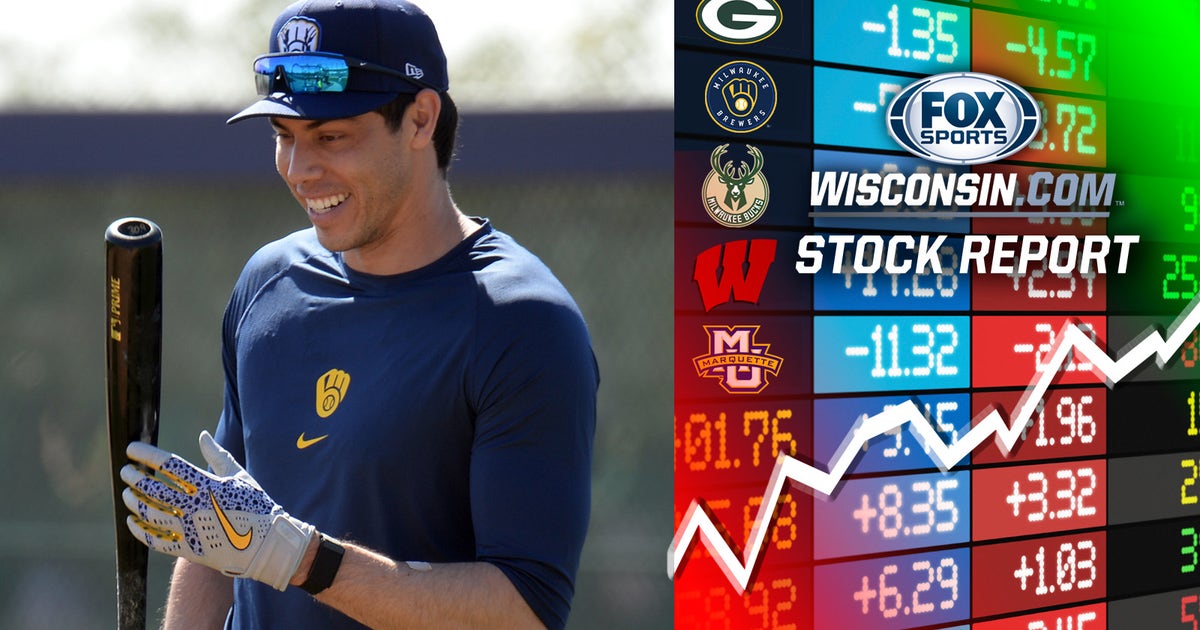 Christian Yelich, Brewers outfielder (⬆️ UP)
After a disappointing 2020 campaign in which he batted .205/.356/.430 with 12 home runs in 58 games, Yelich made his Cactus League debut Tuesday. He went 1 for 2 in the game, slashing a double down the right-field line. We're not going to overreact to his spring performance either way, but it's always nice to watch No. 22 fly around the bases.
More Brewers coverage
Green Bay Packers defense (⬇️ DOWN)
After Houston released J.J. Watt with one year remaining on his deal with the Texans, rumors swirled about a possible homecoming for the Pewaukee, Wis., native. But all hopes were squashed when Watt agreed to sign a two-year deal worth $31 million with the Arizona Cardinals on Tuesday. It wouldn't have made much financial sense if Green Bay signed Watt, but it was a fun storyline to think about. That being said, the Packers do need to improve their pass rush in the offseason.
Jrue Holiday, Bucks guard (⬇️ DOWN)
After missing 10 games in February, Holiday returned Feb. 28 and has played two games, coming off the bench in both. Averaging 18.1 minutes per game, Holiday has totaled six points on 3-of-11 shooting (0 for 7 from 3-point range).
Wisconsin Badgers men's basketball (⬇️ DOWN)
Another game against a ranked opponent? Same old story for the Badgers. Wisconsin lost 73-69 to No. 23 Purdue on Tuesday night, extending its losing streak against ranked opponents to seven games. The Badgers have played eight games against unranked teams in that span and are 7-1 in those contests. So, no bad losses, but no impressive wins either. Shrug.
Mamadi Diakite, Bucks forward (⬆️ UP)
Diakite's NBA debut looks like it could come soon. Diakite, a four-year player at Virginia who signed with the Bucks after the 2021 draft, was recalled from the G League Lakeland Magic on Wednesday. In 12 games with Lakeland, Diakite logged 18.5 points, 10.3 rebounds and 2.1 blocks per game. Let's see what this kid can do!