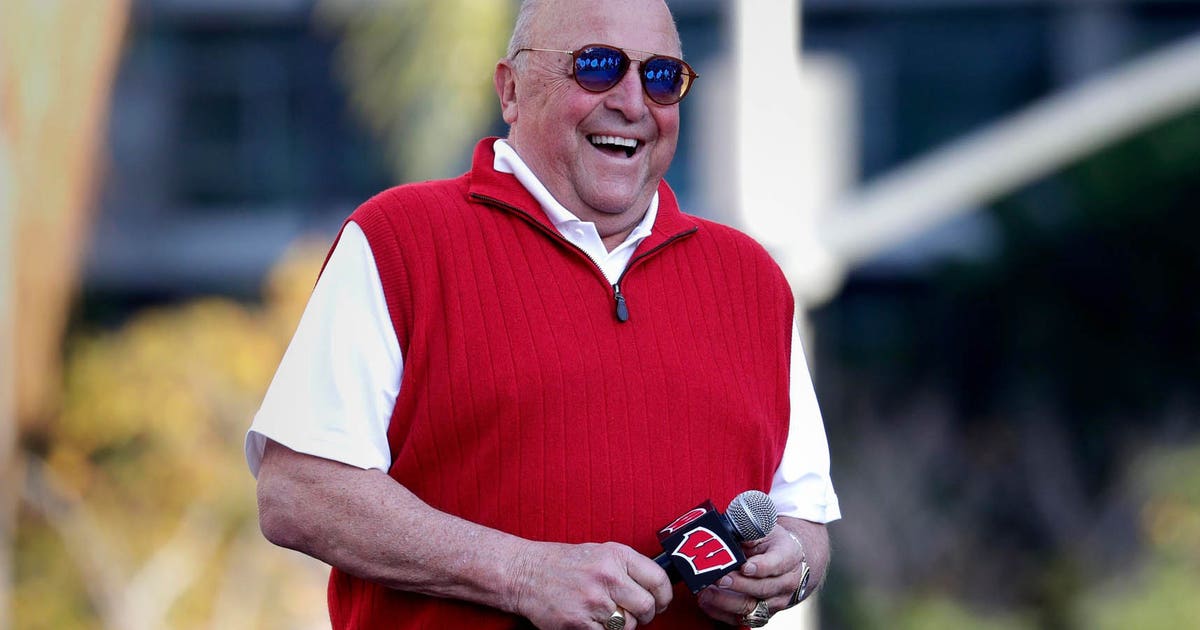 Barry Alvarez arrived at Wisconsin in 1990 as head coach of the football and made the bold statement to fans: "They better get season tickets right now, because before long, they probably won't be able to."
The Badgers had won just 10 games combined in the previous five seasons and hadn't finished in the final AP rankings poll since 1962.
Of course, any Wisconsin knows how this turned out: Alvarez posted a winning record in 1993 (10-1-1), won a Rose Bowl and finished No. 6 in the nation.
Things just took off from there. There were five more finishes in the season-ending AP poll, a bunch of bowl victories and a legacy cemented.
And then he added more cement — becoming the school's athletic director in 2004 and taking over the job full time after the 2005 football season.
Wisconsin had unprecedented sports success during Alvarez's time as AD, which will come to an end June 30 as he heads off into retirement.
With Alvarez making the news of his leaving official, here's a look at his career by the numbers:
0 – Wisconsin Rose Bowl wins pre-Alvarez
1 – Bowl game wins pre-Alvarez (six appearances total)
3 – Rose Bowl wins
6 – Sports in which teams won national championships (women: lightweight rowing, hockey; men: cross country, hockey, indoor track, rowing)
9 – Bowl game wins (including 2015 Outback Bowl). Overall bowl record: 9-4 (including 2013 Rose Bowl and 2015 Outback Bowl)
16 – National championships
17 – NFL first-round draft picks (there were 13 from 1937-89 and five of those occurred between 1937-48)
49 – Bowl and NCAA Tournament appearances since 1993-94, most in the nation during that span
74 – Conference (regular-season or tournament) championships
109 – Players selected in NFL draft since Alvarez's arrival in 1990 (pending 2021 draft)
120 – wins as football coach (including victory at 2015 Outback Bowl). Career record: 120-73-4