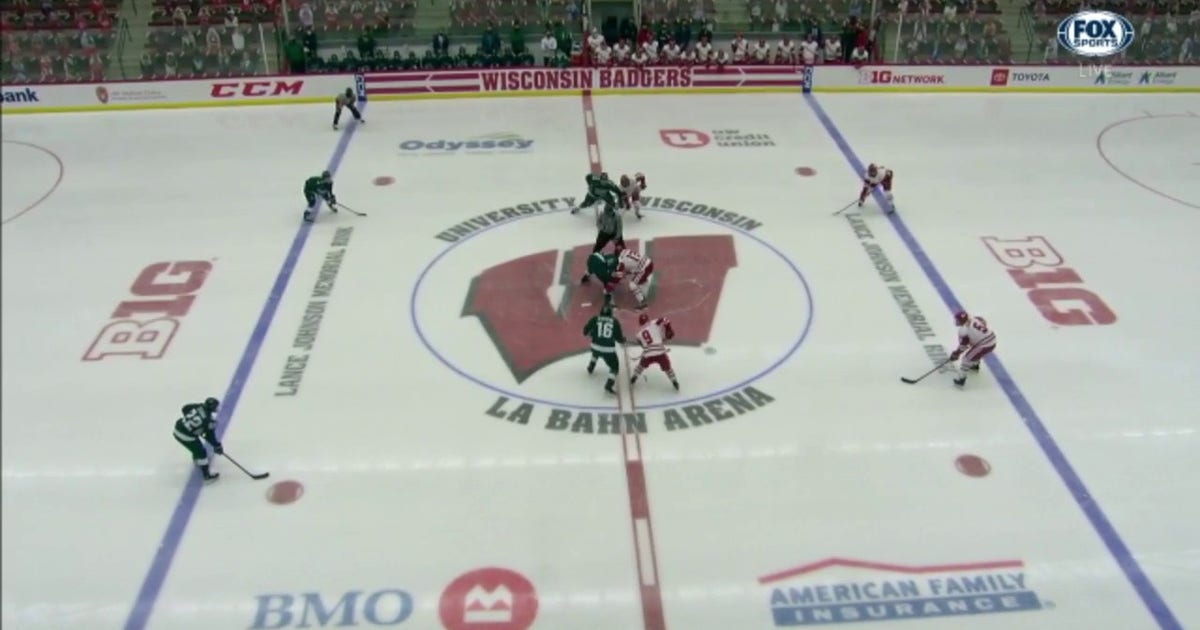 The No. 13 Wisconsin Badgers scored three goals in the third period to beat the Michigan State Spartans 4-1.
That win also clinched a series sweep for the Badgers.
After a scoreless first period, Wisconsin (11-7) broke the seal when Cole Caufield led a breakaway down the ice before passing to Linus Weissbach who scored with 12:55 to go in the second period.
Cole Caufield ➡️ Linus Weissbach @BadgerMHockey gets on the board first! pic.twitter.com/gUS7PIqkTF

— FOX Sports Wisconsin (@fswisconsin) January 30, 2021
Michigan State tied it up early in the third period, but Ty Pelton-Byce made it 2-1 Badgers with 7:31 left in the game. With 5:27 left, Caufield fired the puck in on a power play for Wisconsin's third goal.
One more for good measure!@colecaufield puts the puck in the right spot 🎯#OnWisconsin pic.twitter.com/iF6e81hVZw

— FOX Sports Wisconsin (@fswisconsin) January 30, 2021
Caufield put in the dagger shot on an empty-net goal with under a minute to play to secure the 4-1 win for the Badgers.
Wisconsin will begin a two-game road series against the Minnesota Golden Gophers on Friday at 7 p.m. Both games will be televised on FOX Sports Wisconsin.