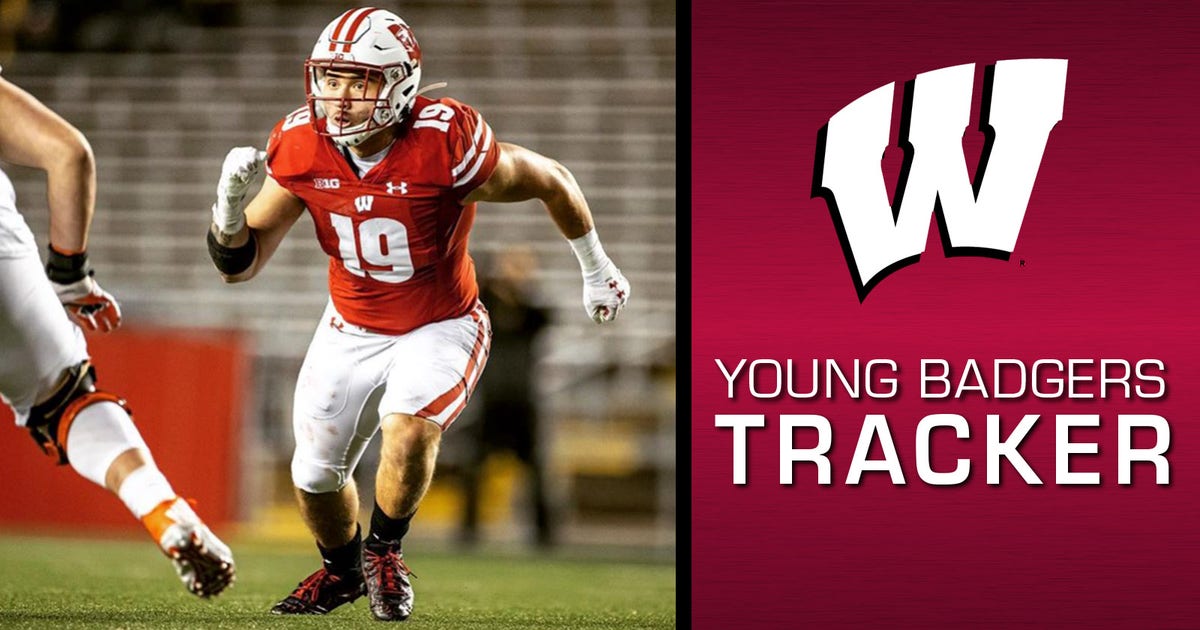 This Wisconsin Badgers season is going to be different for, well, a lot of reasons.
But for the purposes of our weekly tracker one in particular stands out: No player will lose eligibility, regardless of their year or how much they play.
In 2018, the NCAA instituted a new rule which allowed freshmen to play in four games and retain their redshirt. Wisconsin had 30 "true" freshmen that season and of those, 13 saw action (of the 17 who did not one, Mason Platter, missed the season due to injury).
More Badgers coverage
Eight of those 13 played in four or fewer games, thus allowing them to preserve their redshirt for the 2019 season. Those eight players combined to appear in 23 games.
In 2019, though, Wisconsin played six of 27 "true" freshmen and only two – NT Keeanu Benton and LB Leo Chenal – lost their redshirt status by playing in more than four games. The other four players combined to appear in only seven games.
This season, the Badgers have 29 "true" freshmen. With a limited training camp and no non-conference games, perhaps we should expect fewer participation this season. However, with potential COVID pitfalls narrowing a depth chart and no possibility of losing eligibility, there's also reasons to have younger players take the field – if the coaching staff deems them ready, of course.
But in a 45-7 blowout win at home – meaning the full roster was on hand – over Illinois on Friday, only four "true" freshmen played.
This includes a couple of players who were talked up by coaches and teammates during camp – wide receiver Chimere Dike and linebacker Nick Herbig, the latter of whom started.
One of the four was Jack Van Dyke, who handled kickoff duties.
The other might be a surprise: Walk-on linebacker Riley Nowakowski, who played at Marquette High School in Milwaukee. He got in on special teams – and recorded a tackle – which is still some kind of feat for a walk-on "true" freshman.
It should also be noted that seven of 19 redshirt freshmen played in the opener. Last season, 19 of 23 redshirt freshmen appeared in at least one regular-season game.
Here's the complete rundown of the young Badgers after one game:


"TRUE" FRESHMEN
Chimere Dike, WR
Illinois: Played, did not record a statistic
Nick Herbig, OLB
Illinois: Started, 1 tackle (solo), sack, TFL, PBU
Riley Nowakowski, OLB
Illinois: 1 tackle (solo)
Jack Van Dyke, K
Illinois: 8 kickoffs, 1 touchback
Have not played
Haakon Anderson, WR; Dylan Barrett, OL; Ben Barten, OL; Jalen Berger, RB; Tano Bortolini, OL; Devin Chandler, WR; Cole Dakovich, TE; Ross Gengler, ILB; Kaden Johnson, OLB; Kerry Kodanko, OL; Cam Large, TE; Max Lofy, CB; Cade McDonald, DE; Gavin Meyers, K/P; Jack Nelson, OL; Malik Reed, ILB; Isaac Smith, WR; James Thompson Jr., DE; Sean Timmis, OL; Jordan Turner, ILB; Trey Wedig, OL; Amaun Williams, CB; Aaron Witt, OLB; Daniel Wright, QB; Preston Zachman, ILB.
REDSHIRT FRESHMEN
Stephan Bracy, WR
Illinois: 2 kick returns for 28 yards
Logan Brown, OL
Illinois: Played, did not record a statistic
Dean Engram, WR
Illinois: Played, did not record a statistic
Tatum Grass, ILB
Illinois: 1 tackle (solo)
Graham Mertz, QB
Illinois: Started, 20-of-21 passing, 248 yards, 5 TD; 5 rush, 2 yards
Hayden Rucci, TE
Illinois: Played, did not record a statistic
Titus Toler, S
Illinois: INT
Have not played
Peter Bowden, LS; Dante Caputo, S; Clay Cundiff, TE; Julius Davis, RB; Quan Easterling, FB; Rodas Johnson, DE; Spencer Lytle, OLB; Semar Melvin, CB; Cooper Nelson, WR; Maema Njongmeta, ILB; Gio Paez, DE; Joe Tippmann, OL.
"TRUE" SOPHOMORES
Keeanu Benton, NT
Illinois: Started, 3 tackles (2 solo)
Leo Chenal, ILB
Illinois: Started, 4 tackles (1 solo)
Jordan DiBenedetto, WR
Illinois: Played, did not record a statistic