On Wednesday night, in a game against the Pittsburgh Pirates, Tampa Bay Rays shortstop Wander Franco made a play that sent the baseball world into a frenzy.
A routine ground ball was hit to Franco. He caught it on a hop, then grabbed the ball out of his glove, spun it in the air once, grabbed it with his bare hand, and slung it over to first base for the out.
While many baseball aficionados were displeased by the showboating from Franco, I firmly believe plays like that are good for baseball.
There's a time and a place, and this is that time and that place. If one of the best players in the world wants to take that risk that late in a game that's not very close, he's earned that right.
Wander is a top-10 defensive shortstop in the game according to advanced defensive metrics. He's earned the right to have some fun here.
You know who hasn't earned the right yet? Little leaguers, high schoolers and college players. For those that are saying he set a bad example, I would say the opposite. The only example Franco set is if you work hard to become one of the premier players in Major League Baseball, then you've earned the right to do that.
If you screw up, of course you're going to get an earful from your manager, and you're probably going to get turned into a meme for the history of baseball.
Tampa Bay is the best team in the game. They're the seventh team in history to start a season 26-6. Despite all of that, the Rays have among the lowest attendance in the league, averaging 17,500 in a stadium that can seat approximately 47,000.
For the fans who attend these games, let them see something they've never seen before. Let's have some fun and get the people going who are in the Trop.
The baseball season is a grind and 162 games can get monotonous. Franco has more than earned the right to have a little fun while he's playing.
Ben Verlander is an MLB Analyst for FOX Sports and the host of the "Flippin' Bats" podcast. Born and raised in Richmond, Virginia, Verlander was an All-American at Old Dominion University before he joined his brother, Justin, in Detroit as a 14th-round pick of the Tigers in 2013. He spent five years in the Tigers organization. Follow him on Twitter @BenVerlander.
---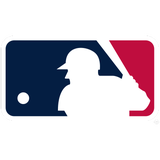 Get more from Major League Baseball Follow your favorites to get information about games, news and more
---