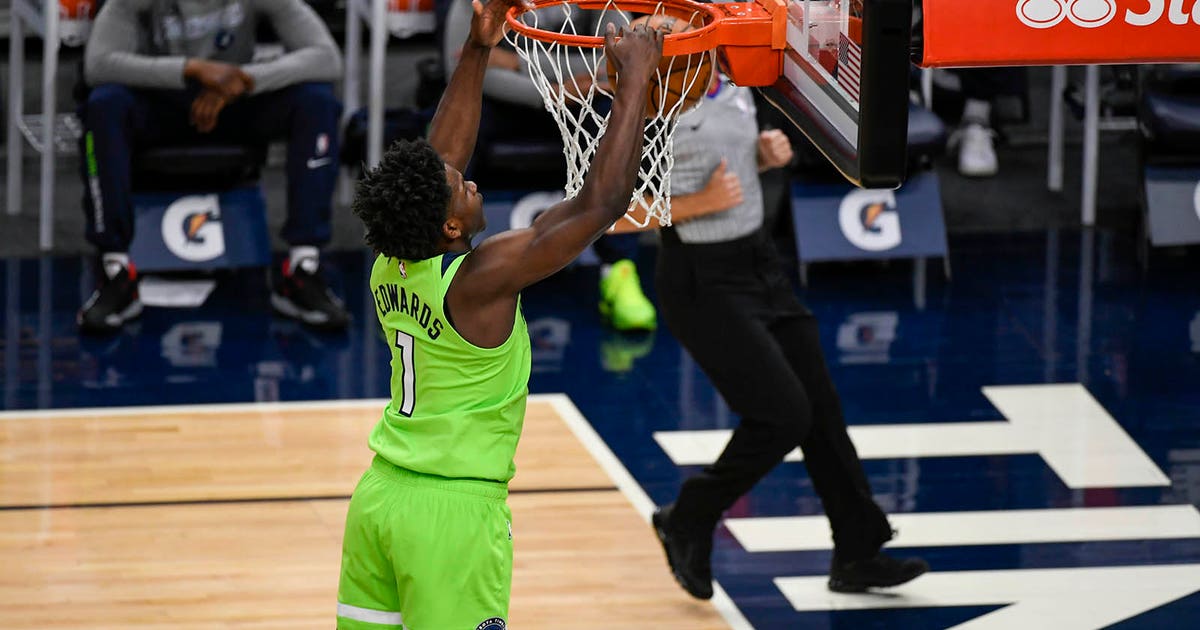 For the first time in his young career, Minnesota Timberwolves rookie Anthony Edwards has collected a monthly NBA honor.
Edwards, the top pick of the 2020 draft, was named the Western Conference Rookie of the Month on Thursday for his efforts in March.
More Timberwolves coverage
In 13 contests last month, Edwards averaged 24.2 points, 5.5 rebounds and 2.5 assists in 35.1 minutes per game. Edwards logged a 42.3% clip from the field and shot 30.1% from 3-point range in that span.
The rookie's best game occurred March 18 during Minnesota's 123-119 win over Phoenix. Edwards compiled a career-high 42 points on 15-of-31 shooting and added seven rebounds, three assists and two steals. At 19 years and 225 days old, Edwards became the third-youngest player in NBA history to rack up 40+ points in a single game, bested only by LeBron James (19 years, 88 days) and Kevin Durant (19 years, 200 days).
Edwards is the first Wolves player to earn the monthly honor since Karl-Anthony Towns swept the award all six months of the 2015-16 campaign.
Charlotte's LaMelo Ball was selected as the Eastern Conference Rookie of the Month, his third of the season. Tyrese Haliburton, selected 12th overall by Sacramento, was the Western Conference's top rookie in both January and February.