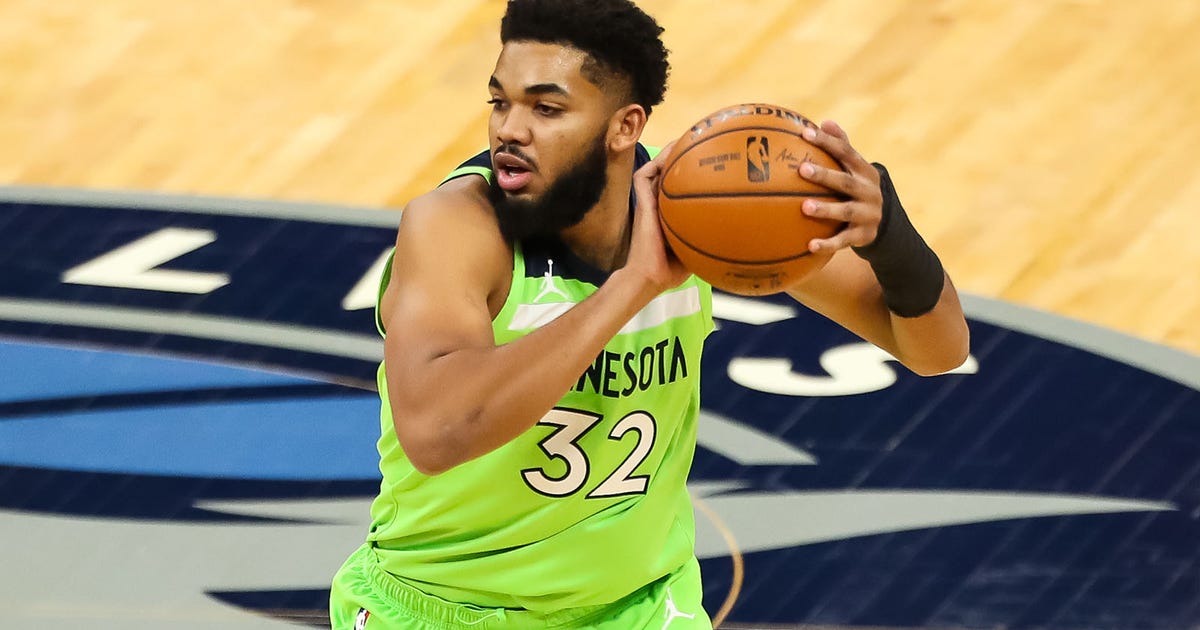 Minnesota Timberwolves center Karl-Anthony Towns has tested positive for COVID-19 and will be out indefinitely.
Towns announced the news on social media shortly after Friday's game between Minnesota and Memphis was postponed.
"Prior to tonight's game, I received yet another awful call that I tested positive for COVID," he wrote. "I will immediately isolate and follow every protocol."
— Karl-Anthony Towns (@KarlTowns) January 15, 2021
It's a sensitive issue for Towns, who has lost seven relatives including his mother Jacqueline Towns due to COVID-19.
More Timberwolves coverage
"It breaks my heart that my family, and particularly my father and sister continue to suffer from the anxiety that comes along with this diagnosis as we know all too well what the end result could be," he said.
His father, Karl-Anthony Towns Sr., also contracted the coronavirus but recovered.
Towns has been limited to four games this season due to injuries. He's averaging 22.0 points, 12.5 rebounds, 4.3 assists and 2.8 blocks per contest.
Minnesota's next game on the schedule is Monday night against the Atlanta Hawks. A minimum 10-day isolation period means Towns could return for the Wolves' Jan. 25 game at Golden State at the earliest.