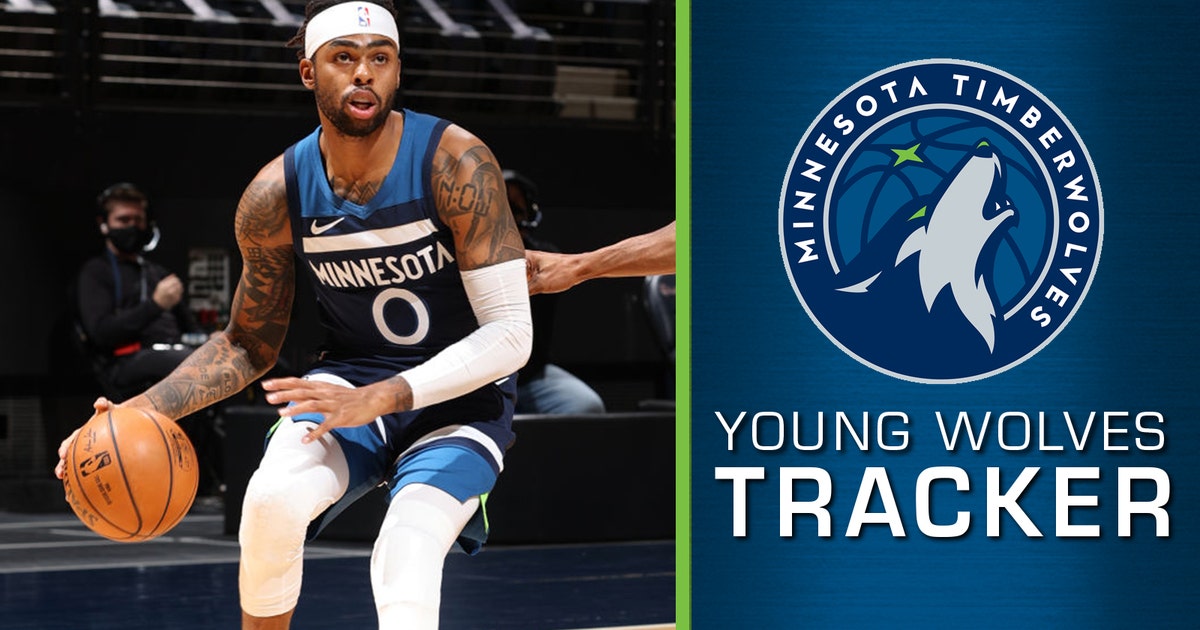 President of basketball operations Gersson Rosas has a vision for the Minnesota Timberwolves.
After making big changes to the Wolves' roster at the 2019-20 trade deadline, Rosas has surrounded All-Stars Karl-Anthony Towns and D'Angelo Russell with a core of promising young talent.
Each Thursday, we'll be tracking the progress of these young players while also keeping up with the G League Iowa Wolves to see who will rise to the challenge of bringing a consistent, winning team to Minnesota.
This is the 13th edition of the 2020-21 Young Wolves Tracker.
SPOTLIGHT ON …
Guard D'Angelo Russell
The clock is officially ticking.
The Timberwolves have 20 games remaining to showcase what they have in their big three of rookie Anthony Edwards, center Karl-Anthony Towns and Russell.
Due to illnesses, injuries and surgeries, the trio has shared the court in just six of 52 contests during the tumultuous 2020-21 season. The Wolves are 3-3 in those games, although none have featured all three in the starting lineup.
It's a small sample size, but it looks like Minnesota might be on to something.
Russell returned to the Wolves rotation Monday and played 24 minutes as a reserve against Sacramento, scoring 25 points on 7-of-19 shooting and nailed four 3-pointers. On Wednesday vs. Indiana, Russell again came off the bench and registered 17 points and five assists in 24 minutes.
Those three players were Minnesota's top-three scorers in both contests, with Russell's 25 leading the way in the 116-106 win over the Kings, and Towns' 32 points topping the team in the 141-137 loss to the Pacers.
The Wolves are way out of the playoff race. But these final 20 contests mean something. Is the combination of Edwards, Russell and Towns enough to get the franchise back on track?
By the end of the season, we'll have a better idea.
WOLF TRACKS
— For the third time in his career, Jaden McDaniels played 37+ minutes Wednesday night. He tallied eight points on 3-of-5 shooting and added seven rebounds and two steals.
— Two-way guard Jordan McLaughlin has just one double-digit scoring effort over his last eight contests. He's shooting 37.4% from the field this season, compared to 48.9% in 30 contests last year.
— Edwards isn't only scoring a bunch of points (24.1 average over his last seven games), but he's stealing the ball at an impressive rate. Edwards has at least one steal in his last 20 contests.