"He asked me to do his eulogy — excuse me I shouldn't say that," Biden said.
President Joe Biden let it slip on Monday evening that former President Jimmy Carter has asked Biden to deliver his eulogy, according to pool reporters present at the closed-door event.
At a private reception for the Democratic National Committee in Rancho Santa Fe, California, Biden revealed Carter's request seemingly off the cuff when talking about a "recent" visit with him.
"He asked me to do his eulogy — excuse me I shouldn't say that," Biden said, according to the pool. "I spent time with Jimmy Carter and it's finally caught up with him. But they found a way to keep him going for a lot longer than they anticipated because they found a breakthrough."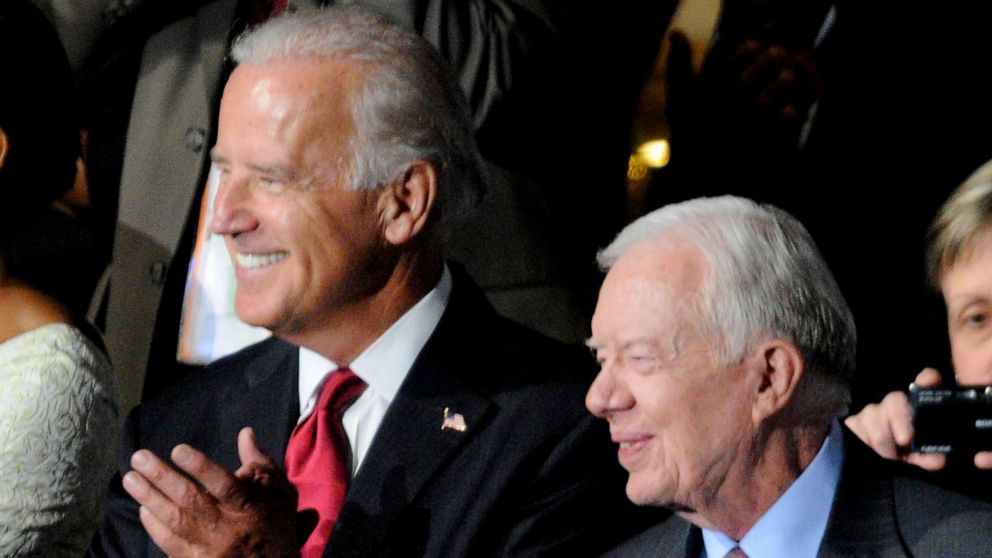 Carter, who at 98 is both the oldest living and longest-lived U.S. president, has been receiving hospice care at his home in Plains, Georgia. The Carter Center announced last month the former president had elected to spend his remaining time at home with family after several extended hospital stays.
Biden's relationship with Carter stretches back decades, as he was reportedly the first elected official outside of Georgia to endorse Carter's run for president in 1976, when Biden was a first-term senator from Delaware.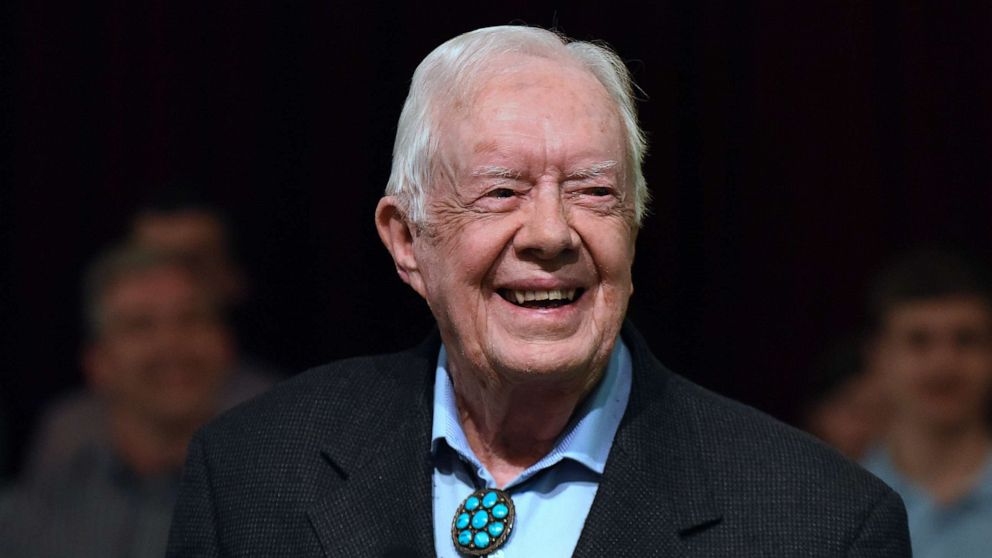 The two previously saw each other in May 2021, a few months after Biden entered the White House, when he and first lady Jill Biden traveled to Plains.
Carter, who held office from 1977 to 1981 as the 39th president and went on to become a Nobel Peace Prize-winning humanitarian, has seen serious health challenges in recent years. In 2019, he suffered from various falls and underwent hip surgery. He has also survived metastatic melanoma.
Back in 2007, Carter eulogized former President Gerald Ford, the Republican he defeated in 1976 to win the presidency.