The situation has been ongoing since 2:30 p.m. PST Friday.
A marathon standoff following a shootout between deputies and a barricaded suspect in a Los Angeles County residence has been ongoing for nearly 24 hours, authorities said.
Los Angeles County Sheriff's deputies responded to a home in Valinda around 2:30 p.m. local time on Friday, following a report of an "assault with a deadly weapon," the sheriff's department said in an advisory.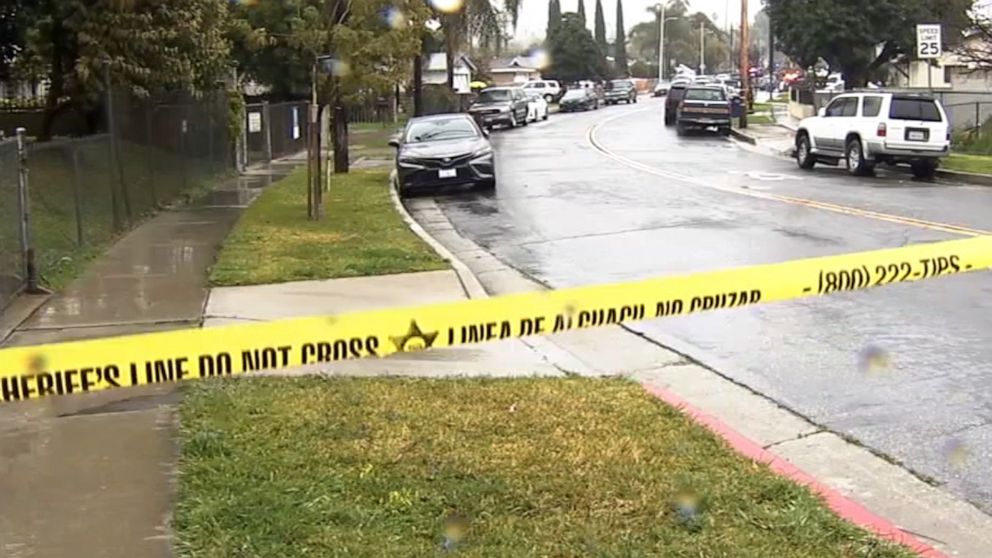 "When they arrived, they were met with gunfire by the suspect and deputies returned fire at that time," Deputy Miguel Meza told reporters. "The suspect barricaded himself inside that residence. We don't know if that residence is his or family members."
Crisis negotiators are on the scene and are "attempting to contact the suspect to resolve this situation peacefully," the sheriff's department said.
Some of the male suspect's family members were assisting police by providing information on "what state of mind he was in," Meza said.
No one has been hit by gunfire, the department said. A female victim was transported to a local hospital for an undisclosed injury that was not a gunshot wound, deputies said.
The surrounding homes have been evacuated and residents are advised to avoid the area. Amorored equipment including BearCats and battering ram vehicles could be seen on the scene. Paramedics were also on standby.
The standoff was still underway as of 1:30 p.m. local time Saturday, the sheriff's department said in an update.
"At this time, residents are still unable to access the crime scene area," the department said. "We urge everyone to stay away from the area for precaution and their safety."
Police and the Red Cross were working to set up a shelter for those displaced at a local high school.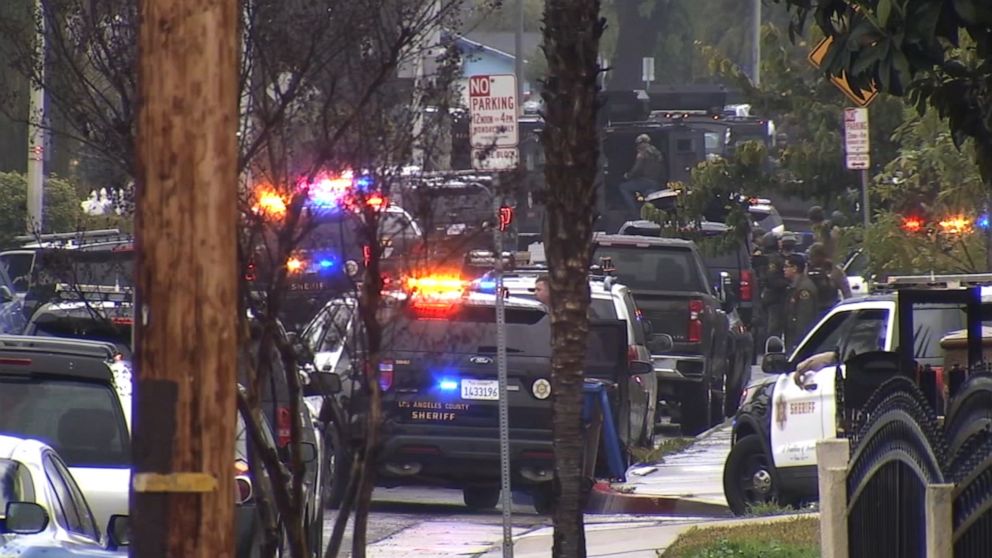 Eric Torres told ABC Los Angeles station KABC Friday night that he was unable to get home due to the ongoing incident.
"I heard gunshots, and then more gunshots," he told the station. "I think I might have heard 20 or 30."