The launch took place a day before U.S.-South Korea joint drills start.
SEOUL, South Korea — North Korea claimed to have launched two strategic cruise missiles from a submarine into the East Sea, also known as the Sea of Japan, on Sunday, but the South Korean military said they detected "one unidentified missile fired from North Korea's submarine vessel near North's port city of Sinpo."
The missile test took place about 24 hours before the U.S. and South Korea's joint forces started their annual 11-day military exercises, planned to be the biggest war games in five years.
The launches also come alongside a historic security pact partnership to strengthen military capabilities to counter China's attempts to dominate in the Pacific, a pact allowing allies to share defense technologies and equip Australian forces with nuclear-powered submarines.
President Joe Biden is meeting on Monday with Australian Prime Minister Anthony Albanese and United Kingdom Prime Minister Rishi Sunak.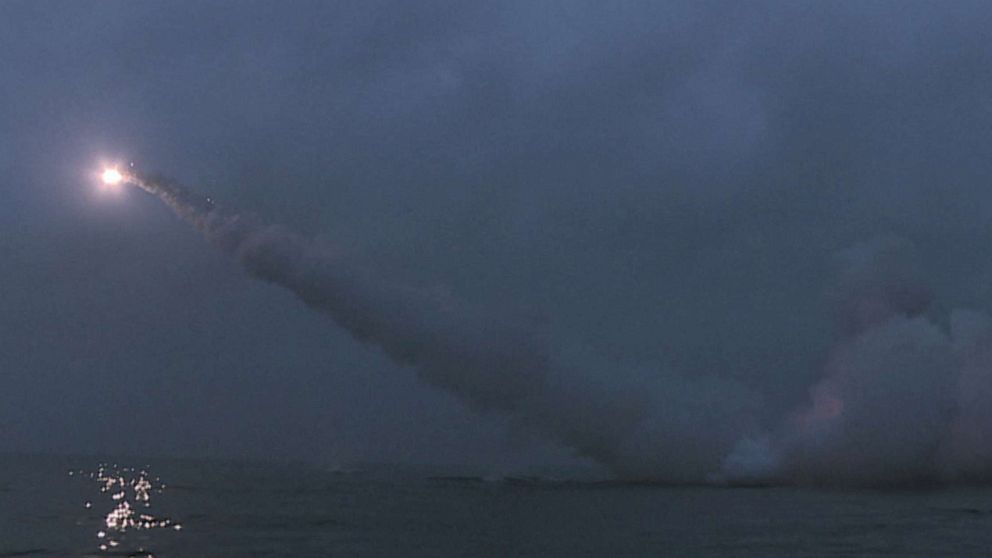 China has slammed the deal as an "Anglo-Saxon" bloc which "involves the illegal transfer of nuclear weapons material" that makes it "essentially an act of nuclear proliferation," a concern that North Korea has also voiced.
"North Korea had two reasons to test yesterday. One was to respond early to U.S.-South Korea war games and the other had Monday's Biden-Albanese meeting in mind. They want to say to the world that they too are developing submarine-launched ballistic missiles and their submarine based military power could be dangerous, too," Go Myong-Hyun, Research Fellow at Seoul-based Asan Institute, told ABC News.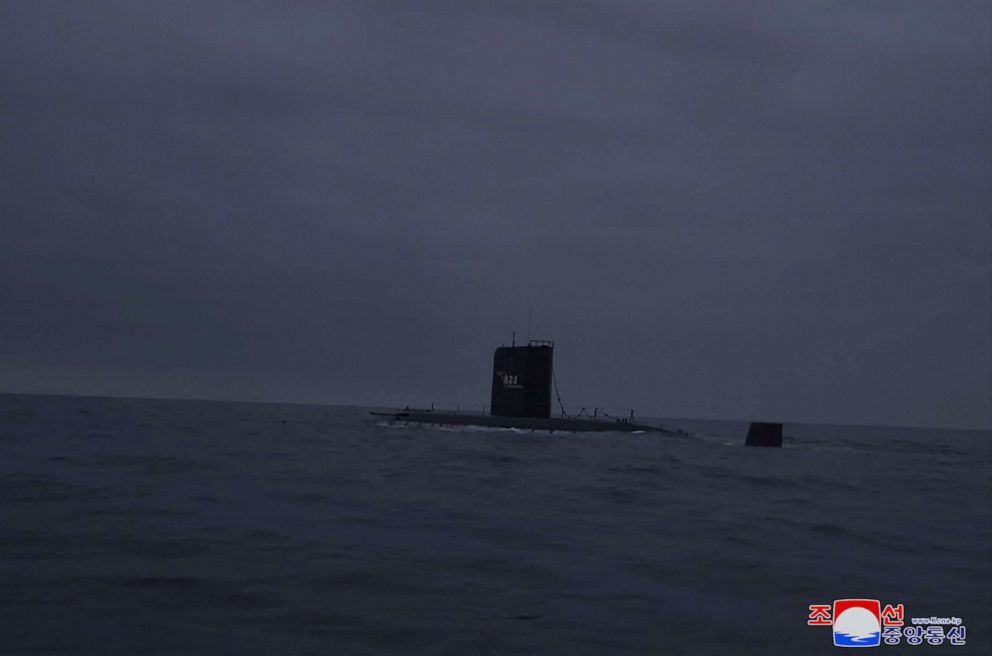 While North Korea is seen as being years away from developing nuclear-powered submarines, they have been testing diesel-powered submarines that could carry missiles topped with nuclear warheads.
"AUKUS is a good excuse for North Korea to justify their nuclear ambitions. Although the AUKUS submarines don't carry nuclear warheads like the ones that Pyongyang hopes to develop, the subs are nuclear powered. So North Korea could make a case that it's a double standard," Park Won-gon, Ewha Womans University Professor of North Korea Studies, told ABC News.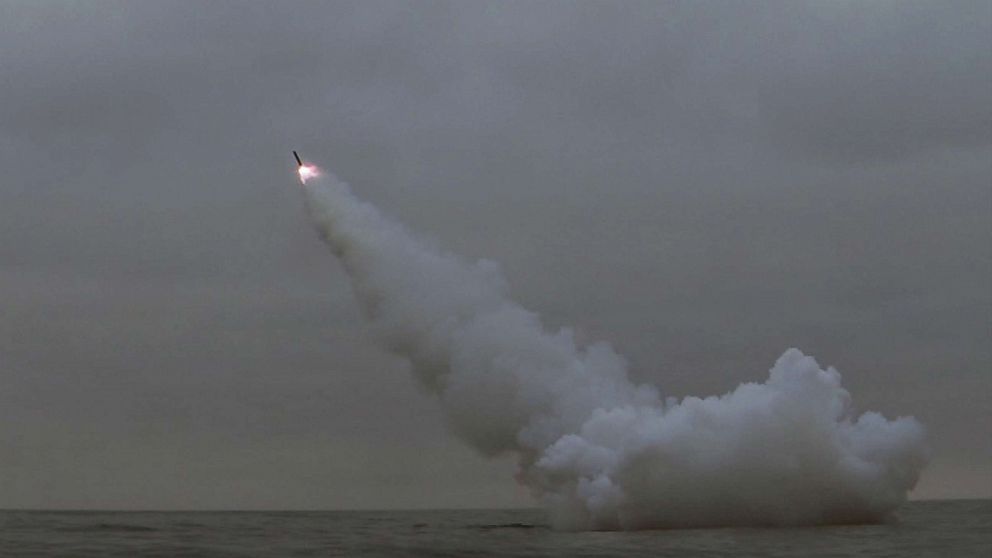 The nuclear-powered submarines announced on Monday allows the transfer of technology to Australia which is a sensitive issue because U.S. and British submarines are equipped with reactors that use uranium enriched above 90 percent, considered "weapons-grade."
According to the Non-Proliferation of Nuclear Weapons under the United Nations Treaty, Australia is prohibited from manufacturing or acquiring nuclear weapons with an exception of use in naval reactors. Other countries have been under watch for exploiting this loophole which could allow using the fuels to develop nuclear arms instead of use in reactors.