University of Georgia player Jalen Carter, a projected top pick in the NFL draft, is wanted for reckless driving and racing tied to a crash that killed a player and staff member in January, according to the Athens-Clarke County Police Department.
An investigation found that Chandler LeCroy, a member of the team's recruiting staff, and Carter were racing shortly after leaving downtown Athens and that alcohol impairment, racing, reckless driving and speed were contributing factors to the crash that killed LeCroy and Devin Willock, an offensive lineman, hours after celebrating UGA's championship win.
Carter's representatives told police in Athens that they were "making arrangements for [Carter] to turn himself in," Shaun Barnett, a spokesman for the Athens-Clarke County Police Department, has told ABC News.
In his first statement since the charges were announced, Carter said in a statement, "It is my intention to return to Athens to answer the misdemeanor charges against me and to make certain that the complete and accurate truth is presented. There is no question in my mind that when all of the facts are known that I will be fully exonerated of any criminal wrongdoing."
Barnett said he did not know when Carter was expected to turn himself in.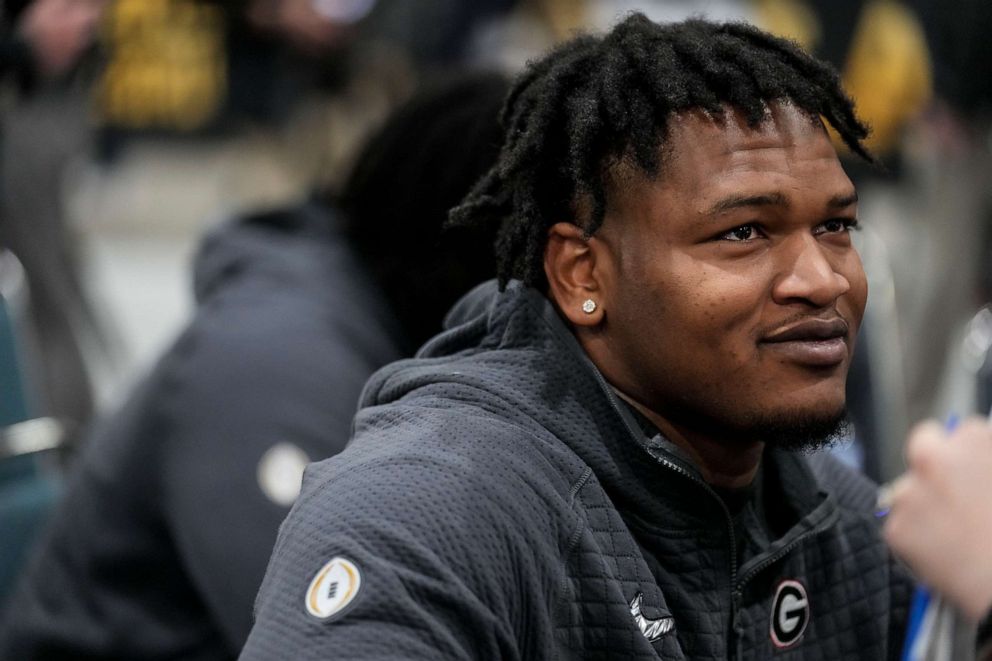 Carter is the No. 1 overall prospect in this year's draft, according to ESPN's Mel Kiper Jr. He is not participating in the workout portion of this week's NFL scouting combine in Indianapolis but was scheduled to conduct interviews with teams, undergo a physical and was scheduled to address reporters Wednesday.
LeCroy, who was driving a 2021 Ford Expedition at the time of the crash, had a blood alcohol concentration of .197, according to police. The Expedition was driving at 104 mph just before the fatal crash, police said.
"The evidence demonstrated that both vehicles switched between lanes, drove in the center turn lane, drove in opposite lanes of travel, overtook other motorists, and drove at high rates of speed, in an apparent attempt to outdistance each other," Athens-Clarke County Police Department said in a press release.
Willock, 20, was pronounced dead at the scene. LeCroy, 24, was transported to a local hospital, where she died from her injuries, according to Athens police.
"The charges announced today are deeply concerning, especially as we are still struggling to cope with the devastating loss of two beloved members of our community," Georgia head coach Kirby Smart said Wednesday. "We will continue to cooperate fully with the authorities while supporting these families and assessing what we can learn from this horrible tragedy."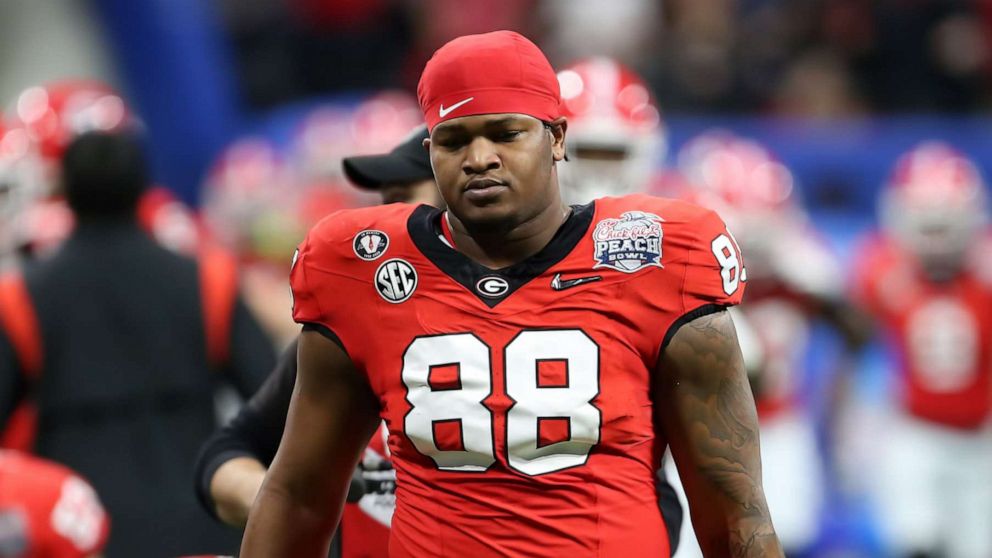 Carter, who is listed at 6-foot-3 and 300 pounds, has been a top defensive lineman for several years. He was a key part of the defense that led the Bulldogs to back-to-back national championships.
The 21-year-old from Apopka, Florida, had six sacks and two forced fumbles in his three years with Georgia.
Nolan Smith, a linebacker for Georgia, spoke about losing Willock Wednesday morning at the combine prior to the news breaking about Carter's involvement.
"No one should deserve to die like that," Smith, also a top prospect, told reporters. "This is my first time talking about it. … Those are my brothers … it's more than a game."
ABC News' Mark Osborne, Josh Hoyos and Dub Mansell contributed to this report.